We offer flatbed towing at reasonable prices to give you peace of mind.
Vehicles are meant to traverse along the highway with all four wheels on the road, not with the front two tires up in the air. While it rarely does any serious damage to tow a vehicle using a traditional tow truck, the safest option is flatbed towing. At Lee Brown Towing, we offer 24-hour towing services within 45 miles of our Cedartown, Georgia garage. We can tow your vehicle to our garage for repairs or to any local location that you wish. By towing it on a flatbed, you can rest assured your vehicle will not experience additional damage.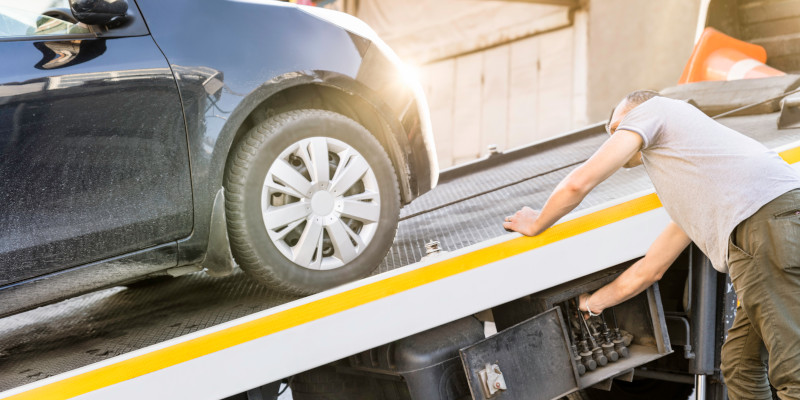 We have a reputation for putting our customers' needs first. We earned that status by providing flatbed towing at reasonable prices. We know that if your vehicle needs to be towed, you are probably already facing a repair bill. By keeping our prices low, we don't leave you stressing about how to swing both a high towing bill and a repair bill. In fact, our repair prices are pretty reasonable, too and completed by a Ford Master Mechanic.
While some vehicle manufacturers recommend flatbed towing and certainly some situations dictate this method no matter what vehicle you have, it is always the best option and should be utilized whenever possible. We invested in the equipment for flatbed towing because we wanted you to have complete confidence in the safe transportation of your vehicle. If you have any questions about our towing services or need to schedule towing, don't hesitate to contact us.